A Melbourne based practicing artist since the early 1990s, Sophia Szilagyi works predominantly in digital printmaking. She has also exhibited at the Centre for Contemporary Photography and the Wagga Wagga Art Gallery in NSW.
In 2005 she was commissioned by the Print Council of Australia to produce an edition for their annual print commissions. Sophia is also featured in the recently launched book "New Romantics" by curator and author Simon Gregg. Her work is held in major collections around Australia including Artbank, the State Library of Victoria, and the Queensland University of Technology Art Museum.
Through her work she seeks to create a sense of fear, danger, and wonder that exists both in nature, and in the imagination. In capturing the beauty and grandeur found in the physical world, she also charts an internalised topography, giving form to unseen emotional and imaginative experience.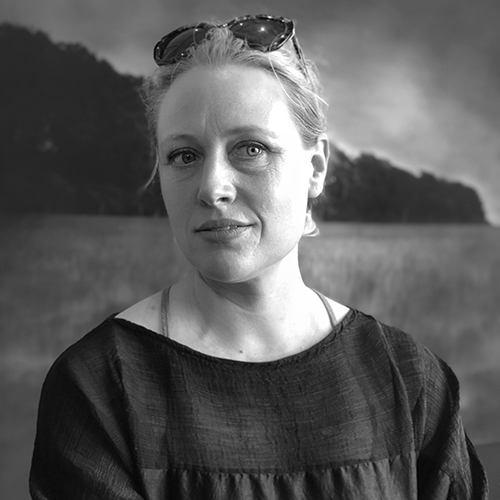 ALL BLACK AND WHITE IMAGES – Archival Pigment Print – 66 x 53cm – Edition of 6 – Unframed $800 ea